We Do Things A Little Different
Instead of mass produced standard sizes, we make a unique size for every order and customer. The suit & shirt can be slim, loose or somewhere in between depending on your preference.
Made-to-order suits start at $290 and shirts from $75, now everyone has access to the superior quality and fit of tailored clothing at a price comparable to off-the-racks.
Buying clothes shouldn't feel like a chore and it shouldn't be difficult. We aim to make the sizing and ordering process as simple and straightforward as possible.
Start With Us.
SuitYourself Was Born In Singapore, In 2016.
We specialise in creating high quality suits and shirts for your everyday and once-in-a-lifetime moments at affordable prices.
The brand was conceptualised by undergraduates to help the everyday men overcome the challenges of professional dressing - the prohibitively high prices of tailored garments and often ill-fitting off-the-rack clothing.
We believe deeply in using only the highest quality materials, with a superior look and feel, and a durability that will dramatically increase the lifespan of the product.
Our materials are sourced from the best vendors from around the world and are hand selected based on the quality of the materials, and the ethically sound nature of their production.
In short, we are building the next-gen clothing brand.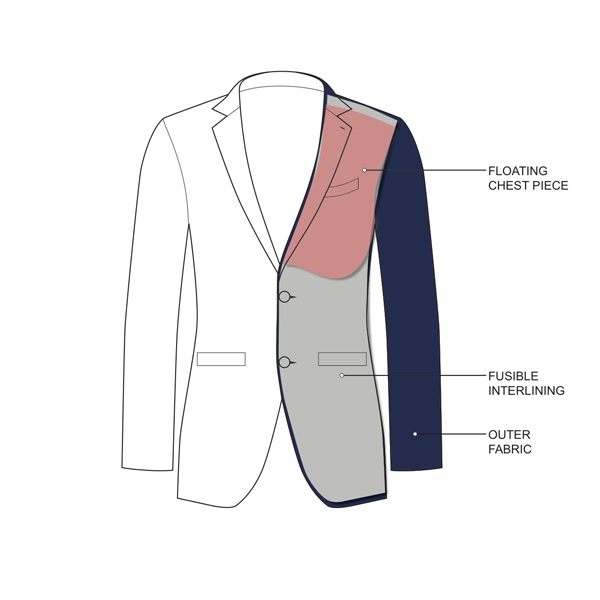 As standard, all of our suits are half canvas.
Each jacket consists of three elements. The outer layer (the fabric which you choose), floating chest piece and the inner lining. The suit is constructed with a thin chest piece around the chest area that gives the suit a natural drape on the body. As the name suggests, only half the suit has a chest piece and therefore, from the bottom of the chest down to the bottom of the suit, the outer layer and the inner lining are fused together.
This construction ultimately offers the best of both worlds – the contouring drape along the chest and the affordability which won't burn a hole in your pocket.